Your BC Swing Dance 2017 Board of Directors is proud to serve you and help make BC West Coast Swing the best it can be. Find out a little bit more about us below and come find us for a dance!
These are your board of directors, elected on February 18, 2017:
President – Michael Shibasaki
Vice-President – Wyatt Ritchie
Treasurer – Evelyn Wu
Secretary – Betty Gene McCallum
Director – Kathy Pomeroy
Director – Rick Gillespie
Director – Wanda Roberts
Director – Vickie Langford
Director – Linda Barker
Michael Shibasaki (President)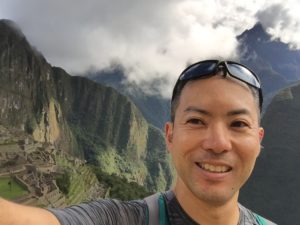 Michael has been attending BC Swing Dance Club dances since he started dancing 9 years ago. He has served on the Board for the last three years as Director, Vice-President and interim President, and returns for a fourth round as the President. Michael, along with his wife Amy, has been teaching west coast swing around BC for the past 7 years. Since he met Amy at a BCSDC dance, he has a special place in his heart for the BCSDC as it changed his life so dramatically. He still doesn't know if this is a good thing or not 🙂
Michael (and Amy) also volunteer their time to regularly teach the BCSDC beginner lessons. Michael has brought his organizational leadership skills and familiarity with technology to set up procedures that help the Board organize and consolidate their information, assets and processes.  He has been learning about the club over the past years – both how the club currently operates and about the interesting history of the club.
Michael's goal is to help the club continue to grow while also keeping true to the foundations and values of the club.
Wyatt Ritchie (Vice-President)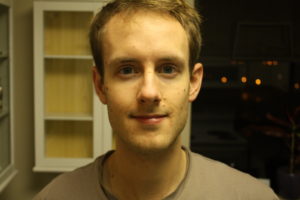 Wyatt has 8 years experience dancing, 4 of which have been spent doing west coast swing, all within the greater Vancouver area community. He has happily been attending BC Swing dances for most of this time, and looks forward to carrying on the excellence of past executives. 
Although he may look young, he brings lots of past experience on club executive boards, including two years as a member of the UVic ballroom dance club's board of directors, the founder and current president of his company's Toastmasters club, and chair and volunteer for United Way fundraising campaigns. Wyatt is known for his calmness, affability, and drive, and he looks forward to working to make the BC Swing Club the best it can be. Ask him to dance!

Betty Gene McCallum (Secretary)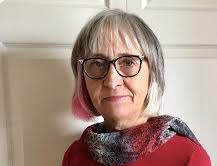 Betty Gene fell in love with WCS when she saw a couple dancing in a club. She made a decision that night to learn the dance. For the past 11 years she has been pursuing her passion for WCS.
While working for TELUS as an Executive Assistant, she chaired the Telephone Employee's Community Fund. Now retired from the organization she continues to be a volunteer for the TELUS Ambassadors.
Betty Gene currently works as a facilitator for self-development workshops locally and in China.
She wants to see the Swing Club continue to thrive and brings to her position her skills as an executive assistant and group facilitator, combined with her love for dance and interest in community building to the club secretary position.
Evelyn Wu (Treasurer)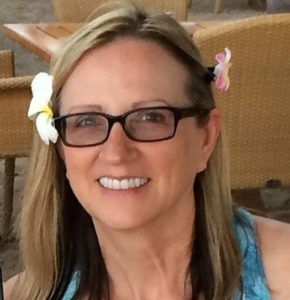 When Evelyn discovered dancing nine years ago, you would find her on the dance floor most nights of the week. Though still passionate about dancing, three or four nights per week is more the norm now.
Evelyn likes most styles of dancing, but West Coast Swing and country dancing are her favorites.
In the past, Evelyn volunteered primarily at her sons' schools, including serving on various Parent Advisory Committees, once as Treasurer. She was also Director of Publicity for the Burnaby Barracudas Swim Club, and nursery coordinator at church.
This experience, along with over forty years working in the accounting field, make her a good match as Treasurer for the BC Swing Club. Evelyn plans to help the Club behind the scenes, providing financial information and lending a hand as required.
Kathy Pomeroy (Director)
Kathy is highly committed to the ongoing success of the BC Swing Club and wants to see it evolve and grow over the coming years. Kathy was active on the Board last year, chairing the Bylaws and the Nominating Committees, and regularly working at dances, often at the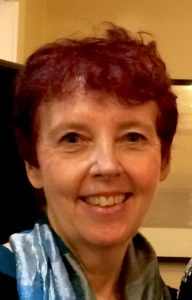 Registration Desk.  She also brings a depth of Board experience from other organizations, notably as President of the YWCA during their downtown building redevelopment project, as a member of the Science Council of BC, and as Board Secretary at Unity of Vancouver.
Kathy was a not-for-profit board trainer for Volunteer Vancouver where she specialized in leading strategic planning sessions and providing training on governance models and Board responsibilities.  Her corporate career in Environmental Management & Sustainability ranged from field work in the Arctic tundra, to helping to set-up the new Board for a Fish & Wildlife Restoration program, to running her own consulting company, and serving as VP Environment for a mining company.
Key skills that Kathy offers the Swing Club include: board planning and management, policy and procedure development, writing and communications, running effective meetings, event planning, and a willingness to pitch in to do what is needed to get the job done. She is excited to be part of your Board team for another year,and will do her best to see that this wonderful Club continues to thrive and evolve to become even better. 
Rick Gillespie (Director)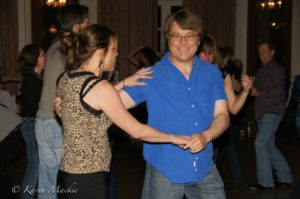 Rick has been a regular member of the Vancouver West Coast Swing community since moving to BC from Colorado in 2012. After starting dancing in 2005, Rick served on the Board of Directors of the Rocky Mountain Swing Dance Club for 5 years.
You can routinely find Rick on the dance floor at Urban Beat, Roundhouse Rx, Guerrilla Swing, BC Swing Club, and various weekend events. Save him a dance!
Wanda Roberts (Director)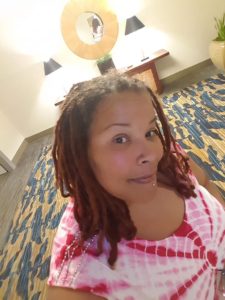 The first time I saw west coast swing dancing was at a bar in Surrey. Unbeknownst to them, I liked it so much I recorded it on my flip phone, even though I didn't know what kind of dance it was.  I showed that video to everyone I knew and told them that THAT was how I wanted to dance.  A few weeks later, I signed up for two step lessons at Boone County in Coquitlam.  Every Thursday night after class, a group of social dancers would come into the bar after and dance all kinds of dance, but when I recognized the style I had recorded, I just HAD to know what it was!!  Christine B used to dance there, as did Stuart Ho.  After a few after hours private lessons with Stuart, I signed up for my first WCS class at Urban Beat, and three weeks later I attended Easter Swing, the first of MANY conventions I would attend.
Fast forward 4 years, a broken foot and a hiatus from dance and here it was, time for Swingcouver 2015.  I signed up for another series at Urban Beat and then decided to focus on leading, rather than following. At Swingcouver, I took the "'couver" Newcomer classes as a lead and haven't looked back.
This past year has seen me learning to really appreciate what the Vancouver WCS community has to offer. I've volunteered at various conventions on the west coast and had the pleasure of both leading and following some of the warmest, most welcoming people that Vancouver has to offer.
I'm excited to take part on the board for BC Swing, to help bring great talent here, and to watch our community grow. From Urban Beat to Rx, from Chilliwack to Vancouver, I've gotten to know many wonderful people and had great talks both about what we have to offer here as well as what people would like to see in the coming years.
#iknowwanda
#savemeadance
Vickie Langford (Director)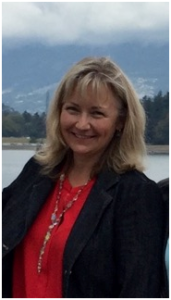 Vickie started dancing in 2013 with East Coast Swing, Salsa, and Ballroom. When a friend suggested West Coast Swing, she was hooked. Vickie has been dancing exclusively WCS for the last 2 years, about the same time that she joined the BC Swing Dance Club. As this is the start of her third year with the BCSDC, Vickie felt it was time to give back. When she was nominated as a Director, it was an easy decision.

Vickie loves the music, people, and the fun physical fitness that dance provides her. She is usually on the dance floor and rarely stops until the night is over. Don't forget to ask her for a dance!

When not dancing, Vickie has two boys, Braden, 11 years, and Damon, 15 years, that keep her on her toes. Vickie also runs a vending business that her and her husband Rob started 28 years ago. She hopes her variety of skills and eagerness will help the BCSDC prosper for many years to come.
Linda Barker (Director)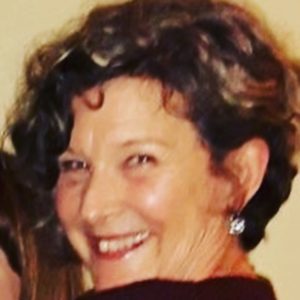 Linda has been dancing WCS for about 9 years. The BC Swing Club was the first place where she felt comfortable social dancing as a beginner, mainly due to the friendly mix of all ages and experience.
Recently retired from a career as a clinical social worker, Linda has many years of board experience, having served in a number of positions on the board of her housing co-op in East Vancouver.
Linda is looking forward to serving on the BC Swing Club board and is keen on maintaining the inclusive, fun social dancing atmosphere at every dance.

She is endlessly curious about how people started dancing WCS and what keep them coming back! If you have a an interesting story for her, she'd love to hear it.